Testimony of Astrid Meyer
With the John Maxwell Team I had the privilege of accompanying John Maxwell to Paraguay in 2019. Paraguay's education system is in crisis. More than half of the children currently attending public schools will not graduate. Many live in poverty and lack access to training to put into practice the basic values they need to live a fulfilling life. Due to problems in the education system, fewer people are choosing a career in education, so Paraguay also suffers from a severe shortage of teachers.
Throughout 2018, Transformación Paraguay has been working hard to ensure that John Maxwell's youth programme can enter the Paraguayan school system.
With 180 JMT coaches we visited in May 2019 more than 19'000 children in 200 Paraguayan schools (public and private) to teach them how to use the « I choose – YODECIDO » programme with a round table methodology. And the Minister of Education signed an agreement for schools in Paraguay in front of a stadium full of students that they will be taught about leadership and personal development. The first country in the world that seized this in legislation. These children and teachers will develop through this material throughout 2019 and until 2020 the learning of the skills and values they will need to succeed in life. With the slogan: Your choices will affect your future more than circumstances!
We also visited companies and trained facilitators to lead Round Tables to equip, motivate and practice leadership values. An unforgettable experience!
How did it all start?
Gaby, a young woman from Paraguay, certified JMT coach, asked John Maxwell in 2013: « Can you come to my country to help transform it?  » John agreed. And a first action of transformation took place to train leaders of the 7 spheres of influence of the country in 2014. Then, in 2019, Paraguay launched this transformation program for the new generation.
Testimony of Gaby (Video clic here)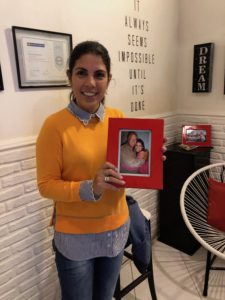 After this video and what I experienced in Paraguay, you can imagine that the dream has been born in my life: to bring transformation in my country, Switzerland and Europe.
About Paraguay
Although Paraguay is a small country that has faced many social, economic and political problems in the past, it is a growing country with a very young population, 70 per cent of which is under 35 years of age.
The Paraguayan people deserve to have the right opportunities and tools to ensure a better future, we believe that those who find themselves in values, leadership and education will make a difference.
Official name: The Republic of Paraguay.
Population: 6.9 million.
Capital / Population: Asunción/ 2 million.
Climate: Tropical and subtropical.
Languages: Spanish and Guarani.
Religions: Catholic 90%, Protestant 6%, other 4%.
Percentage of the population under 35 years old: 70%.
Average annual income: US$4,100.
Percentage of the population living in extreme poverty: 28%.
Main industries: Soya, beef, maize, wheat, hydroelectricity.
Neighbouring countries: Brazil, Argentina, Bolivia.
Current President: Mario Abdo Benítez.
Paraguay is a small, landlocked country in the heart of South America.
Visits to schools
Video testimony of children from Paraguay (Video clic here)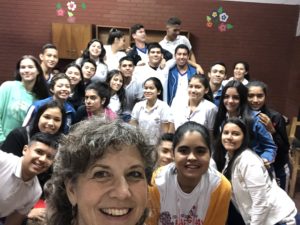 It was an honour to be part of the transformation of this country with the John Maxwell Team! We witnessed the execution of the agreement between the Minister of Education of Paraguay and the organization Transformación Paraguay to allow John Maxwell Company leadership training to become part of the school curriculum. The Roundtable « YoDecido » and « SoyValioso » programs will transform young people in Paraguay's 9,000+ schools.
#transformation #paraguay #jmtdna #youth #leadership #GPS
More information from: Astrid Meyer info@transformation-ch.com